Wildlife at Westhaven
One of the many pleasures of playing at Westhaven is the enjoyment of sharing time with some of the feathered and furry friends that call us home.
Not only can you expect to see the usual rabbits, squirrels, ducks, and robins but many other species are common sights as well.
You will frequently see our resident red-tailed hawks patrolling the front nine (often perched on top of the electric poles while scanning the driving range for a meal).  A family of cooper's hawks are commonly spotted on the back nine.
Bald eagles can be periodically be seen circling the skies above in search prey.
Sand hill cranes and white egrets are regular visitors to our ponds as they troll for minnows and tadpoles.
Wildlife Westhaven golf club Oshkosh  golf course
A great horned owl has been spotted frequently in the early morning and evening hours.  In the spring of 2014 a hatchling was found out of it's nest and taken to a local rescue facility.

Wildlife Westhaven golf club Oshkosh  golf course
White tailed deer can also occasionally be spotted wandering through the course during the twilight or dawn hours.
Wildlife Westhaven golf club Oshkosh  golf course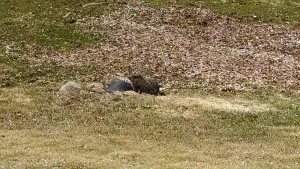 And of course we have our own little Punxsutawney Phil, no shadows here!
We are always pleased to see new arrivals stake their claim and invite you to come enjoy some of the natural beauty they offer…
…but please, while admiring these guests, remember to allow faster players to play through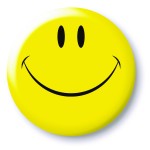 .
To view a photo gallery of some of the wildlife that has been recorded around the course please click here.